STTT
International Journal on Software Tools for Technology Transfer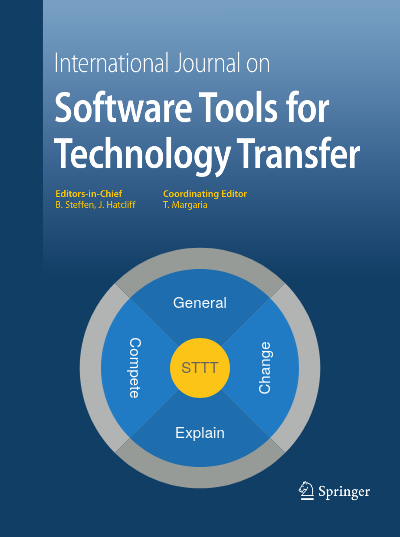 Submit
Manuscripts should be submitted as follows: Regular Papers via the STTT Regular service. The Special Sections are run on invitation, the link for submission will be passed on to the authors by the responsible editor.
Regular papers and Special Section Contributions, generally consist of 10-20 STTT pages. This is roughly equivalent to 20-40 pages in LNCS-style. Those are guidelines and no strict limitations.
Contributions to the Opinion Corner should not exceed 5 STTT pages.
Electronic Appendices have no page limitation and may be of different formats, including multimedia material (films, data, links to online sites, etc.)
All submissions are handled via the corresponding STTT Service.
Reviewing is organized via the editorial system Equinocs.